LIVINGSTON, La. – Livingston Parish Public Schools Assistant Superintendent Bruce Chaffin will join an elite group of educational leaders next month when he is recognized as the 2022 Distinguished Alumnus by Southeastern Louisiana University's (SLU) College of Education.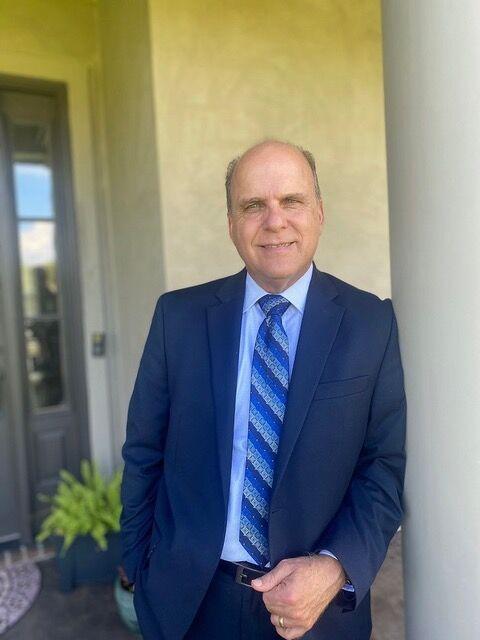 SLU will celebrate Chaffin's achievements during its annual Alumni Awards Evening on Oct. 7, to be held at the SLU Student Union Ballroom.
Chaffin was appointed to serve as Livingston Schools' Assistant Superintendent in May of this year, with more than 36 years of experience as an educator in the system.
Prior to his current position, he served 10 years as Supervisor of Instruction and Personnel, overseeing much of the district's human resources and business operations. In that capacity, he has volunteered much of his time on multiple state and national committees that advances school business operations, including the American Association of School Personnel Administrators and the Louisiana Association of School Personnel Administrators, which he currently serves as President Elect. He also serves on the Louisiana Teacher Recovery, Recruitment and Retention Task Force created recently by the Louisiana Legislature.
Chaffin has served as an expert speaker to various groups across the nation, addressing such topics as attendance initiatives, substitute pay and better communications in schools. He also was 1 of 27 educators in the nation to have first received certification as a Human Capital Leader in Education.
Chaffin's resume also includes administrative stints as principal of Albany High School and Frost School and Assistant Principal of Denham Springs Freshman High School, as well as 13 years as a teacher and coach at French Settlement High School, Parkway High School, Holden School and Doyle High School.
"I have been very fortunate to have served in a variety of capacities in education; each role giving me a unique perspective on what I can do to positively impact those students under my care," Chaffin said.
"To be recognized for my work by my Alum university is a tremendous honor. Going through the halls of Louisiana Tech and Southeastern so many years ago, I never envisioned all that my degrees and this career in education would allow me to do. I am so honored to be able to do what I love in so many ways," Chaffin said. "I look forward to continuing my work with our students and employees across Livingston Parish in the years to come."
Chaffin received his undergraduate degree in health and physical education from Louisiana Tech University in 1986, then he later attended SLU to obtain his Master of Education degree in supervision and administration in 1997.
"On behalf of Livingston Parish Public Schools, we want to congratulate Bruce for this award, and for all that he has done for our district. Everything he has ever done, from teaching to coaching to supervising all aspects of curriculum and human relations, he has done with a zest and passion for the students we serve," Superintendent Joe Murphy said.
Chaffin is married to his wife, Tammy, of 38 years, and they have four children and three grandchildren. The Chaffins reside in Hammond and attend Healing Place Church.
The SLU Alumni Association established its Alumni Awards program in 1969 to honor outstanding graduates and to celebrate their achievement. The annual awards program is a ticketed event, and more information is available here.