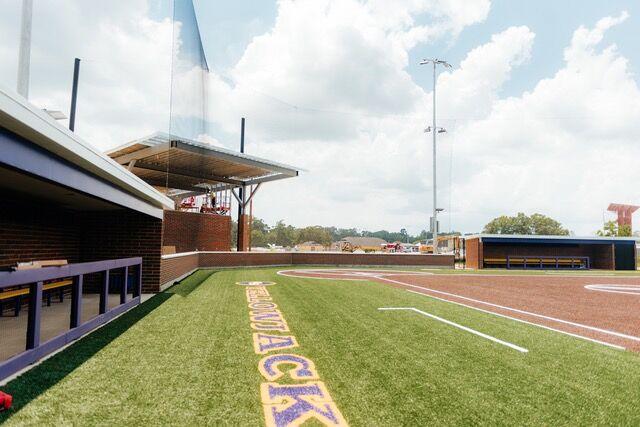 LIVINGSTON, La. – When classes begin Aug. 9 in Livingston Parish, several students will return to campuses that have received major upgrades and improvements or have construction projects underway.
Included in the district's major construction list are athletic facility improvements at Denham Springs High School, a new cafeteria and classrooms at Springfield High School and newly installed lighting at softball and baseball fields in Holden and Maurepas.
"Thanks to available funding, or accumulated savings, many of our schools are getting some much-awaited projects for this new school year," Superintendent Joe Murphy said.
Murphy noted that Denham Springs School District voters last year approved the extension of 8.64 mills to allow the district to invest $15 million in new facilities, upgrades, and expansions of the Denham Springs High School athletic program. These investments mark the first major improvements to the athletic program and its facilities in more than 65 years.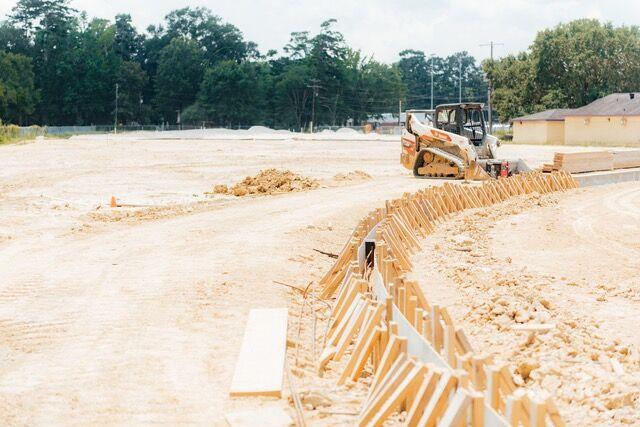 The improvements include the realignment of the football field and better security designs for parking and entry, a new turf surface for soccer and football competition and a new track around the field. Adjacent to the stadium area will be a dedicated field events area.
Murphy said construction on the football field complex will not be completed before the start of the season. The Denham Springs High Schools football team has been practicing at neighboring fields and will utilize the Walker High School field for one playing date this fall. Other contests prior to completion have been scheduled away.
"We are hopeful the stadium improvements will be complete before the end of the season, so this year's team can finish their season on their own turf, and our tentative completion date is Oct. 14," Murphy said.
Murphy did say the new baseball and softball fields that have been added to the high school campus will be complete for the start of those seasons. Prior to the construction of these facilities, those programs had to utilize fields at North Park, which are managed by the Parks and Recreation District of Denham Springs.
"Having these new facilities added to the campus will make it safer for our students and make the related programs more accessible to more students," he said. "It's important to know that these new facilities also will be accessible to our middle and elementary schools, as well as some community sports organizations," School Board President Cecil Harris said.
Students at Springfield High School will work around a year-long construction project on their campus that will culminate in a new two-story building that will house a larger cafeteria, a business store front, four classrooms and bathrooms on both floor levels.
Murphy said the high school's current cafeteria only holds 140 students. Many students enjoy their lunch break in outdoor spaces. But during rainy and bad weather, students must utilize classrooms to eat lunch because the cafeteria is not large enough to accommodate everyone. He said the building is scheduled to be complete later next summer and will be open for the 2023-2024 school year.
"The new facility will seat 250 students at a time, allowing the school to have two lunch shifts. Right now, the school's population is approximately 400 students," he said.
Former Springfield High School Principal Spencer Harris said the school's staff plans to open a store front on the first floor of the building that will provide school merchandise for purchase by the public. The school's entrepreneurial class will manage the store, he said, overseeing all purchasing, inventory management and marketing.
"This will be a great opportunity for these kids to get real business experience, and it will be a great service to the community," Harris said.
Sports fans in Holden and Maurepas will be able to celebrate their local teams under the lights this school year. Holden School and Maurepas School recently received $1 million in state appropriations to pay for new lighting fixtures at their softball and baseball fields. Prior to the upgrade, these high schools were the only ones in the parish that did not have lighted fields.
"This investment allows those schools to host evening games," Murphy said. "That's a big deal for those schools and their communities, as now they can do more for their programs, by hosting tournaments and key matchups."