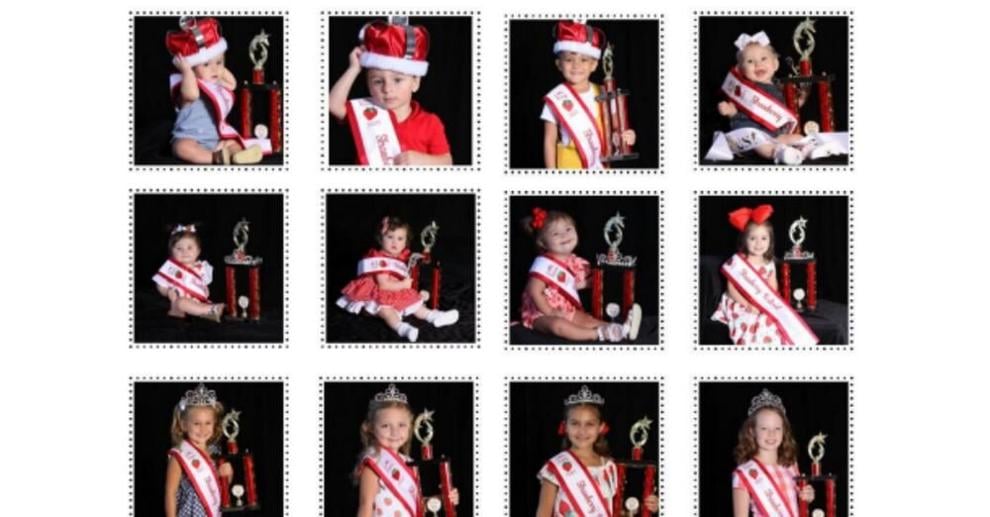 The Ponchatoula Strawberry Festival Children's Pageant will be held on June 25, 2022, at the Ponchatoula Community Center. The pageant is open to LA residents and there is no pageant experience or modeling needed.
Age groups: boys 0-2, 3-5 years and girls' groups 0-11 months, 12-23 months, 2-3 years, 4-5 years, 6-8 years, and 9-11 years compete in casual wear (something they would wear to the festival). Upbeat music will be played during the competition and the modeling score has been replaced with a personality score.
Girls competing in 12-14 years and 15-17 years compete in pageant wear.
The queens and kings will receive a custom round crown and monogrammed title banner. They will ride on the official royalty float during the Strawberry Festival Parade and be presented on stage during the festival and at the LA Strawberry Queen Pageant, have their photo in the official booklet and much more.
Pageant Entry Forms are available at many downtown Ponchatoula businesses and online at: https://www.facebook.com/LAStrawberryPreserveSociety & https://tinyurl.com/Berry-2023
The 2023 Ponchatoula Strawberry Children's Pageant, the official children's pageant of the Ponchatoula Strawberry Festival, is being sponsored this year by the LA Strawberry Preserve Society. The Strawberry Preserve Society is made up of past Strawberry Festival Kings. Queens, Grand Marshals, Blossoms, and Festival Chairpersons. The goal of the group is to support the strawberry farmers and promote LA strawberries.
Contact Margaret McKneely Joiner at 985-974-0411 or lastrawberrypreservesociety@gmail.com for questions.
Download entry form: https://tinyurl.com/Berry-2023