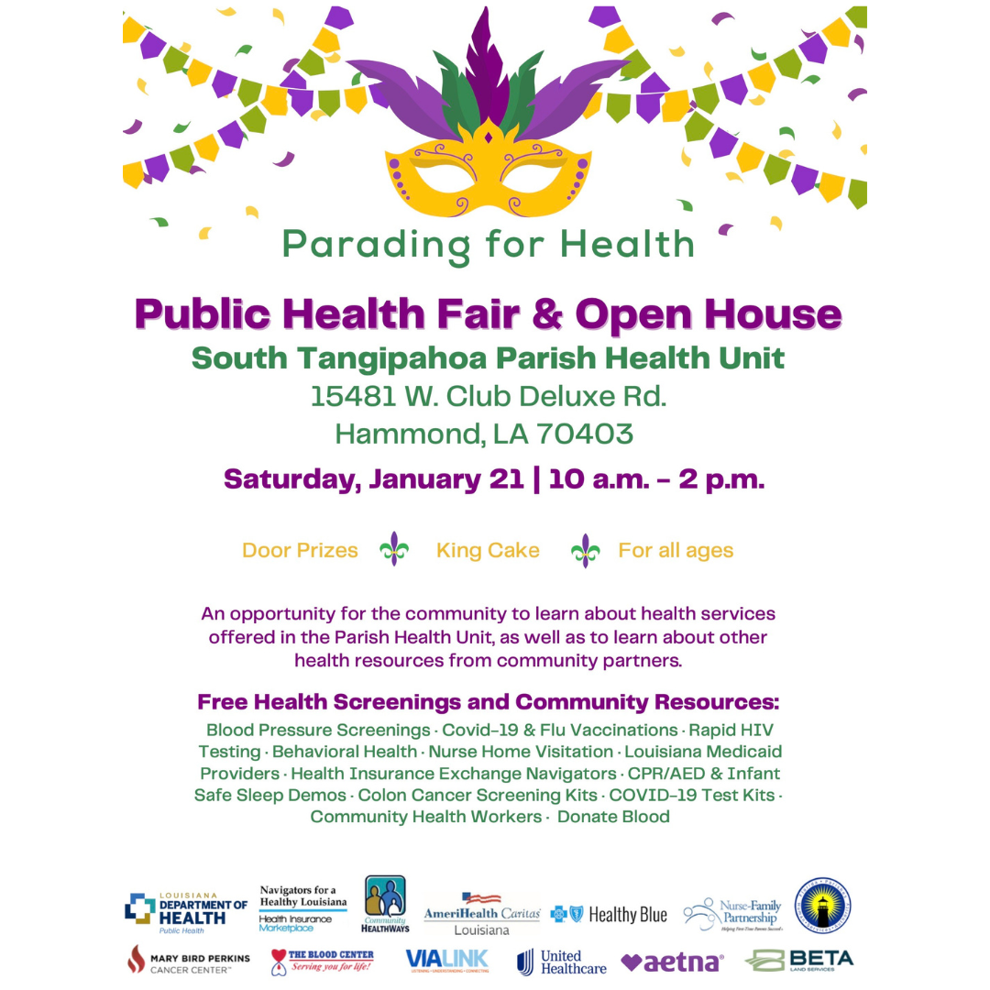 HAMMOND---The Louisiana Department of Health's (LDH) Office of Public Health (OPH) Region 9 (Northshore) will hold an open house on Saturday, January 21, from 10 a.m. to 2 p.m.
The event will be held at the South Tangipahoa Parish Health Unit at 15481 W. Club Deluxe Road in Hammond.
The event is open to the public and is an opportunity for the community to learn about public health services offered in the Parish Health Unit. The event will include free blood pressure and BMI screenings; COVID-19 and flu vaccinations; HIV testing; free colon cancer screening kits; free COVID-19 test kits; CPR/AED and infant safe sleep demonstrations; and the opportunity to donate blood through The Blood Center.
In addition, community health partners will be available to provide information about health resources and services for individuals and families, including Medicaid and the health insurance marketplace; nurse in-home visitation; community health workers; and behavioral health.
"We are excited for the public to have this opportunity to meet us as we seek to serve our community and help spread the word that our doors are open," said OPH Assistant Secretary Doris Brown. "We know people rely on our facilities for treatment and prevention, and we encourage you to take the time to visit during this Open House to see what we have to offer."
If you plan to receive a COVID-19 or flu vaccination, please bring identification.
King cake, refreshments and door prizes will be available.