HAMMOND – The Southeastern Channel, Southeastern Louisiana University's Emmy-winning television station, is now available for viewers on the popular streaming service Amazon Fire TV.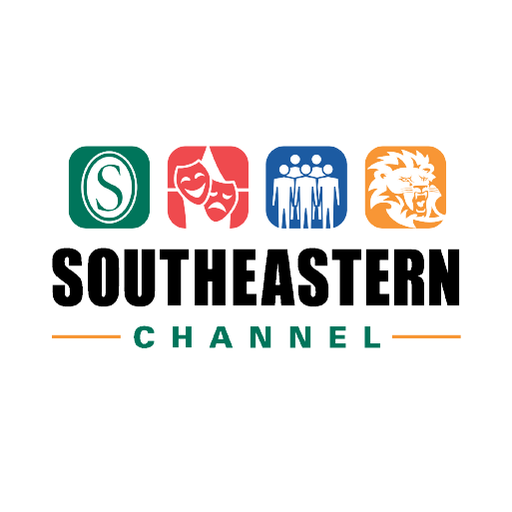 Amazon Fire TV now joins Roku and Apple TV as the nation's top streaming platforms that stream the Southeastern Channel, which airs on Spectrum 199 cable for a potential viewing audience of 240,000 on the Northshore.
Amazon recently announced that it has sold 150 million Fire TV streaming devices. Roku has reported selling 500 million dollars' worth of streaming players over the past year. There are 26 million Apple TVs used in United States homes.
Amazon leads global sales of connected TV devices, whether media streamers or Smart TVs. Regarding connected TV streaming devices, Amazon and Roku together account for more than 60 percent of the streamer market. According to data from Strategy Analytics, the Amazon Fire TV Stick 4K became the world's best-selling digital media streamer device in 2020.
"We're very excited that the Southeastern Channel is now available for Amazon Fire TV's vast consumer base and viewing audience," said Southeastern Channel General Manager Rick Settoon. "This will enable a new and large group of viewers to access the Southeastern Channel's diverse catalogue of Emmy-winning educational, community, cultural, entertainment and sports programming."
"Current Southeastern Channel viewers will have yet another way to watch the Channel's live 24/7 broadcast, on demand videos, and live events," Settoon added.
Amazon Fire TV is ranked at the top of streaming services for its speed of use and affordability. Like Roku and Apple TV, Amazon Fire TV provides access to a massive number of TV shows and movies streamed over apps like Netflix, Hulu, and Amazon Prime.
In addition to mobile and other devices, Amazon Fire TV, Roku, and Apple TV are all available on Smart TVs where consumers stream more and more from their living room television sets. Viewing time on Smart TVs grew 64 percent last year.
In order to watch the Southeastern Channel's live 24/7 broadcast and on demand video on Amazon Fire TV, viewers must search for and download the Southeastern Channel app on their Amazon Fire device.
The Southeastern Channel can be seen on Spectrum 199 cable in Tangipahoa, St. Tammany, Livingston and St. Helena parishes with a digital cable box. Web users and Smart TV owners can view the channel's high definition live web stream at http://thesoutheasternchannel.com/live-stream/. The channel's livestream is also available on Mt. Hermon Web-TV in Washington Parish at http://www.mthermonwebtv.com/. Additionally, the Southeastern Channel is on Facebook, Twitter, Instagram, and YouTube.
In the past 19 years the Southeastern Channel has won over 400 national, international, and regional awards, including 22 from the Emmys.