District Attorney Warren Montgomery reports that on Monday, August 8, 2022, James Michael Buckley, 44, of Hammond, Louisiana pled guilty just prior to jury selection for crimes he committed in Covington in July of 2020.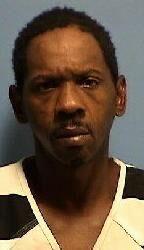 Buckley was sentenced by District Judge Ellen Creel to 50 years in prison for second degree rape, sexual battery, home invasion, simple burglary of an inhabited dwelling, and two counts of attempted burglary of an inhabited dwelling. The sentence will be served without benefit of probation, parole, or suspension of sentence. The victims were present in court and were in full support of the plea terms.
On July 20, 2020, at approximately 12:30 PM, Covington Police Department received a complaint of a suspicious subject at a home in Covington. Victim 1 stated she'd heard a noise outside of her house and observed a man attempting to enter her front door. She asked him what he wanted and he responded, "To use your phone. I ran out of gas." She refused to let him into the residence, and he got on a bike and rode away.
Approximately fifteen minutes later, the Covington Police department was dispatched to a reported home invasion and rape at a residence just a few blocks away. Victim 2 stated that she was in the kitchen making lunch, when an unknown male entered the residence through an unlocked front door. Victim 2 stated that the man, later identified as James Buckley, came in armed with a large knife. He held her down by the neck, raped her, and proceeded to light a cigarette in her kitchen, which he left still burning on the counter. The victim was taken to the hospital for her injuries where a rape kit was completed.
Officers recovered surveillance footage from a restaurant down the street from this residence, showing the defendant fleeing the scene of the rape on a bicycle.
About 9 hours later on the same day, Victim 1 again called Covington Police reporting that she heard a noise again at the front of her residence. When she looked out of her window, she saw someone walking down the steps and away from the residence. She did not see the face, but believed it to be the same person as earlier in the day, now wearing a different shirt. Officers responded and could not locate the perpetrator but did recover a burnt Newport brand cigarette and a Dollar General t-shirt tag in the vicinity of Victim 1's residence. Since Victim 1 had reported a shirt change, officers went to Dollar General in Covington and were able to obtain video footage of the defendant shoplifting the shirt that he was later arrested in.
Near midnight on the same day of these events, officers on patrol encountered Buckley, who matched the description of the perpetrator. Buckley was riding a bicycle, carrying a chainsaw and a vehicle jump starter on the front of a bicycle which were later to be determined to be property taken from Victim 2's residence. While interviewing Buckley on scene, officers noticed he lit a Newport cigarette. Buckley was found to have an active arrest warrant in Tangipahoa Parish and was placed under arrest.
During his interview with Covington Police, Buckley stated he did recall walking into one house and trying the knob on another, which he claimed he thought was a house of a friend. Buckley began describing the second residence and his description matched the home of Victim 2. He said he had come into contact with an older woman and a barking dog and stated he might have had sex with the woman.
DNA analysis was performed by the Coroner's office. DNA from the cigarettes from both crime scenes and trace matter evidence from the rape kit performed on Victim 2 linked Buckley to the crimes.
During Buckley's guilty plea, one of the victims elected to give a victim impact statement in the courtroom. At times, she spoke directly to the defendant, confronting him on the harm he had caused her and her family. She emphasized her own strength in surviving the violent incident and that she takes comfort that he will spend the next fifty years in prison.
This case was prosecuted by Assistant District Attorneys Elizabeth Authement and Brandi Dohre. D.A. Warren Montgomery would like to thank the victims in this matter for their bravery, the Covington Police Department for its thorough investigative work, as well as the St. Tammany Parish Sheriff's Office and Coroner's Office for their assistance in bringing this dangerous perpetrator to justice.