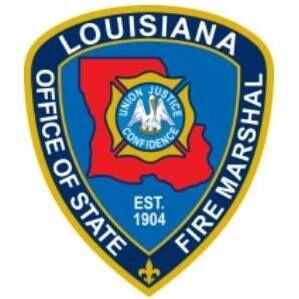 The State Fire Marshal's Office has made arrests in three separate arson investigations, one dating back as far as 2018.
Datril Nichols, 47, has been booked on one count each of Simple Arson and Taking of a Motor Vehicle in connection with an Independence car fire in August 2022.
Angela Wilson Grady, 44, has been booked on one count each of Simple Arson and Criminal Conspiracy in connection with a mobile home fire in Ponchatoula on October 15. This arrest comes just days after her husband, William Grady, Sr., was also arrested in connection with this fire.
Wileshia Grady, 23, has been booked on one count of Conspiracy to Commit Aggravated Arson in connection with a Hammond house fire on November 8, 2018. Three people were inside the home at the time of the fire, but none were injured. This case was developed during the investigation of the Oct. 15 Ponchatoula fire.
The SFM would like to thank the Hammond Fire Prevention Bureau, the Ponchatoula and Hammond Police Departments, the St. Helena Sheriff's Office, and the Louisiana Attorney General's Office for their partnership in these cases.
All three investigations are still ongoing.