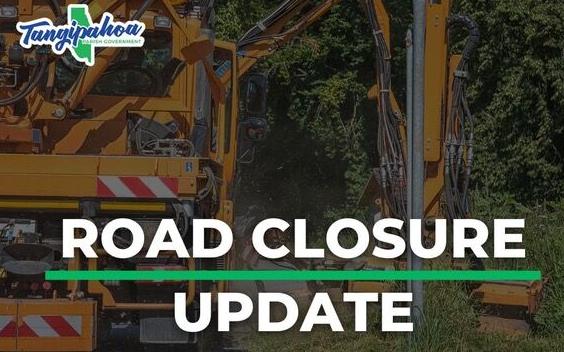 TICKFAW—While Tangipahoa is still a few weeks away from kicking off the upcoming Phase 2023 overlay program, parish road crews are busy at work, preparing roads for future paving.
Tangipahoa Parish President Robby Miller said TPG Road and Bridge crews will be changing out cross drains on several roads in preparation for overlay later this year.
Replacing a cross drain requires a road closure at the construction site. As a result, motorists can expect detours this week as cross drains are changed out as scheduled below:
*On Tuesday, March 21, McManus Road and J.E. Joiner Road, which are both located off Faller Road east of Tickfaw, will be closed for cross drain installation. The roadways will be closed to all traffic between the hours of 8:30 am. and 3:30 p.m.
*On Wednesday, March 22, crews will close Graceland Drive off Crapanzano Road between the hours of 8:30 a.m. and 3:30 p.m. for cross drain replacement. No traffic will be allowed through the construction zone, and detours will be posted.
*On Thursday, March 23, crews will close Wellington Lane off of Bankston Road for overlay preparations. The street will be closed from 8:30 a.m. until 3:30 p.m., and traffic will be prohibited that area during the construction period.
In addition to these cross drain projects, the following road work is scheduled in Tangipahoa Parish for the week of March 20, 2023:
*Repair and Striping operations: Wadesboro Road;
*Striping: Forrest, Willie McCoy;
*Repair work: Verberne Road;
The RPC crews will continue work on signs and safety beacons on Happywoods Road, Rufus Bankston Road, Wardline Road, North Baptist Road, and Sisters Road.
For more information on local road conditions and closure notices, consult the Tangipahoa Parish Government website (www.Tangipahoa.org) and the TPG social media channels.
#TeamTangi