On May 11, 2022 at approximately 8:30 p.m., LPSO Detectives and an LPSO Dive team were notified about a possible drowning in a gravel pit/pond located off of Sims Rd.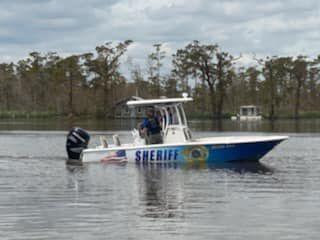 Sheriff Jason Ard says, 'It was learned that several friends were there to swim. While swimming, one male began to struggle. We know several friends tried to assist. But, he went under water and didn't resurface.'
The deceased has been identified as Rodrick L. Thompson, Jr., 18, of Denham Springs.
Thompson's body was recovered at approximately 11pm by the LPSO Dive Team. There are no signs of foul play.
Our investigation continues.