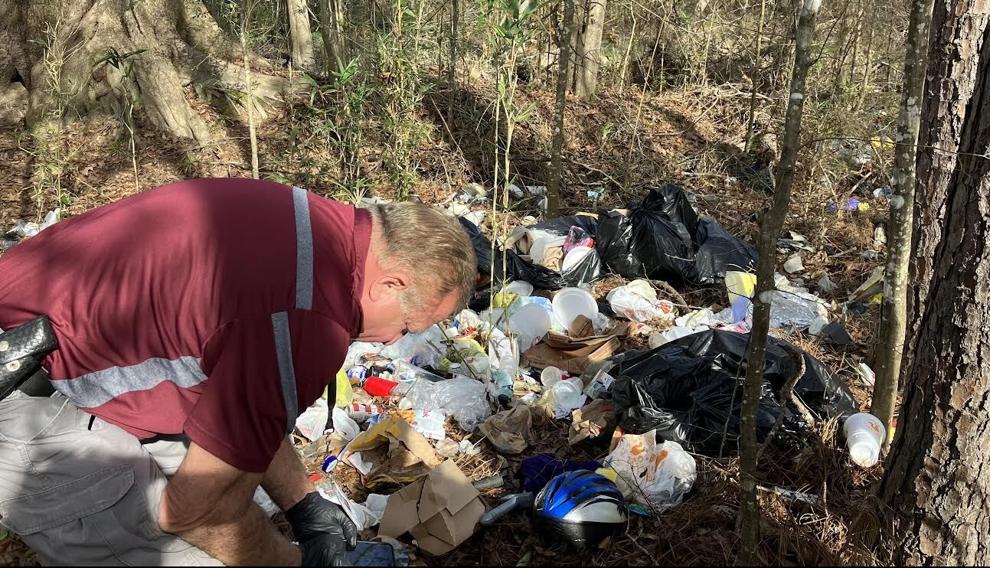 HAMMOND—A Hammond man has been charged after an illegal dump site was discovered last week on Illinois Jones Road.
Tangipahoa Parish President Robby Miller credits the parish's Code Enforcement team for identifying and investigating the illegal dump site near the Woodhaven community. More than 30 bags of trash were found at this location.
"Our Code Enforcement team quickly identified the dump site and completed a thorough investigation to determine the source of this mess," Miller said, adding that parish leaders have a zero tolerance approach when it comes to illegal dumping.
Terrence Cage, 22, of Hammond, was ticketed for "gross littering," as described in the Louisiana Revised Statutes. The charge carries a fine of up to $1,000 for a first offense case.
Tangipahoa Parish Councilman Joey Mayeaux who represents the Illinois Jones Road area offered his thanks to the code enforcement team for their "outstanding efforts" to keep litter under control in his district and parish wide.
"I have to commend the entire team for the many hours they spent sifting through the site, cleaning it up, and investigating this case," Mayeaux said, adding that it sends a strong message to the community.
Last year, Tangipahoa Parish Code Enforcement received 1100 complaints about illegal dumping in our parish. In recent months, they have collected more than 17,000 bags of trash, 453 illegally-dumped tires, and issued citations for more than a dozen illegal dump sites.