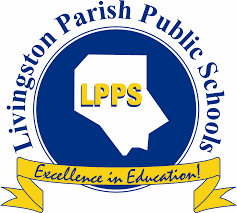 LIVINGSTON, La. – The Livingston Parish School Board is asking voters to renew a 5-mill ad valorem tax that is dedicated to funding parish-wide construction projects, renovations and improvements to all school facilities and property in the parish.
The funding renewal request is not a new tax, and a vote for the proposition will not increase the millage rate paid each year by taxpayers.
"This is an essential school funding source that has enabled the district to maintain its many facilities over the years. Hundreds of projects, large and small, are managed with these funds," Superintendent Joe Murphy said.
The proposition will be on the March 26 ballot, with early voting available March 12-19.
Parish voters created the dedicated funding source in 1952 – 70 years ago – and have continually renewed it every 10 years since. The current proposition is also a 10-year renewal, which will allow the funding to remain in place through 2032.
Murphy noted that the dedicated 5 mills generate approximately $3.1 million each year for the district to invest in school facility projects in every community. He said much of the funding is utilized on day-to-day facility repairs, but the revenues are often "saved up" by individual school districts to construct larger projects and invest in expansions without having to ask taxpayers for new monies.
Some of the larger projects funded by the monies over the past 10 years include:
LO DISTRICT LAND PURCHASE $395,000.00
LO DISTRICT SEWER LINE PROJECT $258,245.64
WALKER DISTRICT LAND PURCHASE $1,285,676.38
LO HIGH NEW TURF FOOTBALL FIELD $2,409,149.41
SHS BASEBALL/SOFTBALL UPGRADES $956,939.22
FSHS BASEBALL/SOFTBALL LIGHTING $298,705.01
DSHS - HORNSBY GYM PARKING LOT $463,800.10
DSFHS - LIBRARY RENOVATIONS $298,999.69
FSHS - REPAIRS/RENOVATIONS (ISAAC) $425,494.58
DSHS - HORNSBY GYM A/C & ADDITIONS $775,323.81
DSHS - ART DEPT & CLASSROOM RENOV $92,906.11
DS ELEM - RENOVATIONS $101,381.64
DSHS - PARKING & ACCESS RENOVATION $187,011.24
DSFHS - PARKING & ACCESS RENOVATION $49,540.16
SSE - PARKING & ACCESS RENOVATION $65,561.40
NCE - REPAIRS $723,981.72
HOLDEN - CONCESSION STAND & PARKING $77,176.95
WSJH - ADMIN ADDITION $795,736.39
FROST - PARKING LOT IMPROVEMENTS $0.00
OLD LOHS - RENOVATIONS $6,037,009.93
ALB L/U ELEM - BUS PARKING LOT $0.00
SOUTH FORK - CLASSROOM ADDITION $885,111.57
DOYLE HIGH - BAND & CLASSROOM ADDN $1,421,035.75
DOYLE ELEM - CLASSROOM ADDITIONS $877,389.94
WESTSIDE JR - ROOF REPAIR $149,237.94
DSHS - OLD SCIENCE BLDG RENOVATION $136,569.55
WHS - MASTER PLAN $27,417,324.01
AHS - ATHLETIC FIELD HOUSE $1,713,785.12
DSFHS - RENOVATION, EXPANSION & A/C $1,884,717.39
NORTHSIDE ELEM - ROOF RENOVATION $64,012.72
ALBANY DISTRICT - LAND PURCHASE $350,000.00
MAUREPAS HIGH - CLASSROOM ADDITIONS $158,152.67
SOUTH FORK - 4 CLASSROOM ADDITION $2,280,440.12
WALKER FRESHMAN - REPAIRS & RENOVAT $114,640.80
SOUTHSIDE ELEM - RENOVATION $2,513,121.19
WALKER HIGH - NEW TURF & TENNIS CT $2,121,011.14
WALKER HIGH - FIELD HOUSE $4,041,876.48
GRAY'S CREEK - ROOFING PROJECT $141,645.00
LIVE OAK JR HIGH WIND RETROFIT $416,389.54
SOUTHSIDE JR HIGH BAND ROOM $630,281.27
HOLDEN RENOVATION $822,231.24
DENHAM SPRINGS HIGH - CLASSROOM ADD $1,154,151.38
SOUTHSIDE JR. - GYM RENO & HVAC $497,107.31
NORTH LIVE OAK ELEM - REROOFING $224,255.16
LIT & TECH ADDITIONAL LAND PURCHASE $47,916.00
LIVE OAK ELEM - CAR RIDER PARKING L $327,085.29
DENHAM SPRINGS ELEM - CLASSROOM BLG $197,826.83
NORTHSIDE ELEM - RENOVATIONS $328,893.30
LEVI MILTON - DRIVEWAY $229,288.87
GRAY'S CREEK - CLASSROOM BLDG $700,196.56
LO MIDDLE ROOFING PROJECT $688,300.96
DOYLE HIGH COMPETITION GYM RENO $1,224,442.77
NORTH CORBIN JUNIOR - CLASSROOM ADDITION $266,697.13
FS HIGH GYM - REROOFING $202,102.91
HOLDEN SCHOOL - REROOFING $271,173.88
FRESHWATER ELEM FLOORING $307,120.71
NORTHSIDE ELEMENTARY FLOOR $379,622.45
DOYLE HIGH PARKING LOT & CANOPIES $376,033.78
LO HIGH BASEBALL COMPLEX $7,612,632.10
ALBANY HIGH - CLASSROOM ADDITION $2,377,989.36
ALBANY LOWER CLASSROOM ADDITION $2,626,470.53
MAUREPAS RENOVATION $509,370.85
HOLDEN RENOVATIONS $79,692.00
SPRINGFIELD ELEM PARKING LOT IMPROV $249,555.20
LEVI MILTON SEWER TREATMENT PLANT $262,440.00
PINE RIDGE ROOF REPAIRS $172,305.87
FROST PAVING AND DRAINAGE IMPROVE $196,262.47
DENHAM SPRINGS ELEM DEMOLITION $256,378.00
DOYLE HIGH CLASSROOM ADDITION $1,281,600.20
CABS CENTER - HOLDEN $200,126.51
SEVENTH WARD ELEM - CLASSROOM $116,000.00
SOUTH LO ELEM - CLASSROOM ADDITION $63,689.44
"This funding source is the only millage that is dedicated to constructing and improving school facilities throughout the entire parish," Murphy said. "We are able to leverage these monies in the most beneficial way for all our students."
For more information on the proposition, visit www.lpsb.org. For information on voting precincts, early voting locations and deadlines to register to vote, contact the Livingston Parish Registrar of Voters' Office at 225-686-3054 or send an email to LivingstonROV@sos.la.gov.