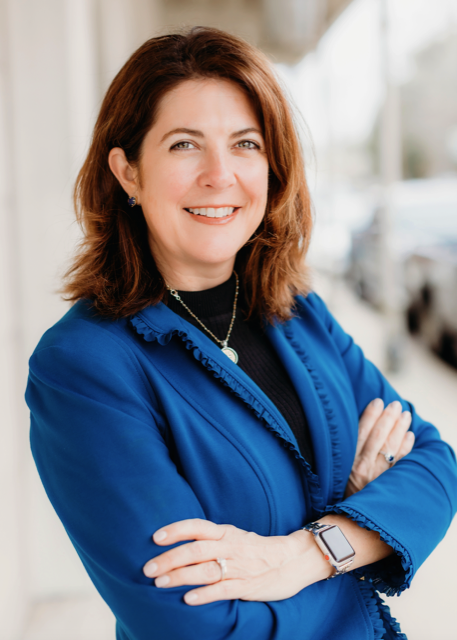 Slidell businesswoman and former Chair of the St. Tammany Republican Parish Executive Committee Stephanie Berault has announced her candidacy for the District 76 seat in the Louisiana House of Representatives.
"A large number of people are leaving our state, insurance rates continue to rise, crime in the large cities is soaring, and the economy is hanging on, at best," Berault said. "The problems Louisiana faces didn't happen overnight, and they require a generational change to ensure the prosperity of Louisiana for the next generation. I am committed to the cause and am running for State Representative to fight for Louisiana."
Berault's platform includes improving education through a return to emphasis on the basics of reading, writing and arithmetic and ensuring parents are always the primary voice in their child's education. She will focus on growing our economy by helping small businesses create jobs, lowering insurance costs, and cutting taxes. She will support law enforcement, and address the major infrastructure needs of District 76.
Following a career in healthcare finance, Berault now serves as the Louisiana Executive Director of the HeartGift Foundation, an organization that provides life-saving congenital heart defect surgery to children in need. Berault has also served on the boards of the New Orleans Catholic Foundation, Slidell Friends of the Arts, the Northshore Community Foundation, and the Northshore Harbor Center.
"I have a proven history of collaboration and leadership, and I'm excited by the opportunity to serve in the Legislature," Berault said. "I look forward to serving our community in Baton Rouge, and to making a lasting difference for the state I love."
A longtime resident of Slidell, Berault and her husband, Dr. Greg Berault, have three children and attend St. Luke the Evangelist Catholic Church, where Berault serves on the Finance Committee.
Berault will launch her campaign on Wednesday, April 29, at Middendorf's in Slidell, from 5:30 to 7:30 p.m.
More information is available at www.stephanieberault.com.