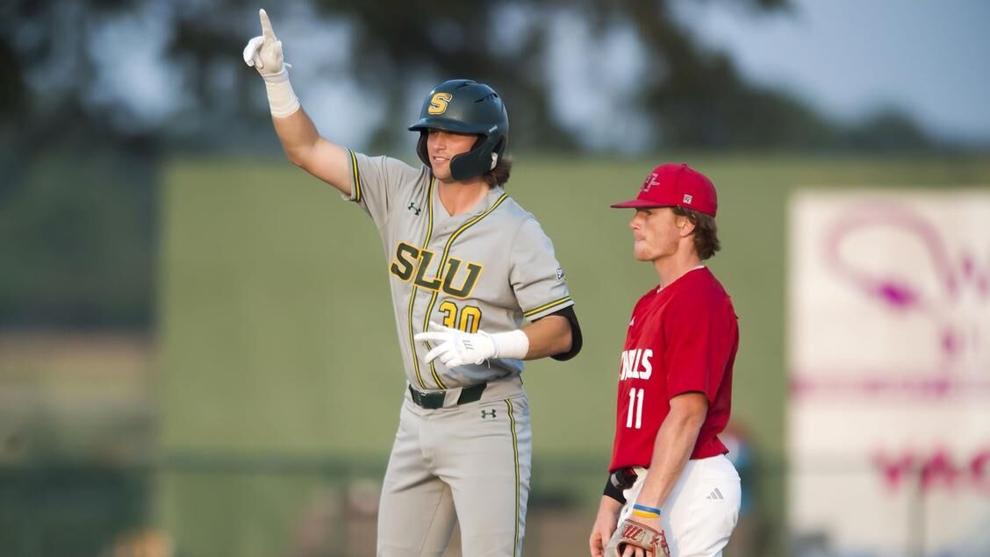 HAMMOND, La. – The Southeastern Louisiana University baseball team returns to action this weekend with a three-game Southland Conference series in Houston, Texas against the Houston Christian Huskies.
Games times and locations between Southeastern (19-25, 4-14 SLC) and the Huskies (11-32, 7-11 SLC) have been altered because of rainy weather. The teams are scheduled to play a doubleheader at 1 p.m. Friday at Reckling Park on the campus of Rice University. The series finale is slated for 1 p.m. Saturday at Houston Christian's Husky Field.
The final game of the series is slated for coverage on ESPN+. Fans in Hammond can listen to all three games on KSLU 90.9 FM. There is no streaming audio. Live stats will be available online at www.LionSports.net and in the Lions Gameday Experience app. Fans can also receive in-game updates on Twitter by following the @LionUpBaseball account.
SLU is led offensively by Tyler Finke (.313), Shea Thomas (.275) and Jake Killingsworth (.268). Finke also leads the team in extra-base hits (17) and the Southland Conference in stolen bases (29). Thomas has driven in a team-high 39 runs.
The Lions have dropped a season-high seven consecutive games entering the series and must win all of their remaining games, in addition to receiving some help across the conference, to earn a spot in the upcoming Southland Tournament.
HCU is led by Reed Chumley (.386) and Samuel Benjamin (.344). The pair have combined for 19 home runs, 76 RBIs and 73 strikeouts. Damian Ruiz and Trent Baker have eight stolen bases each to pace HCU on the base paths.
The Huskies dropped two of three games this past weekend at New Orleans in Southland action. They currently sit three games ahead of SLU in the conference standings.
UP NEXT
Southeastern returns home to wrap up the regular season at Pat Kenelly Diamond at Alumni Field with a non-conference contest Tuesday at 6 p.m. against South Alabama and a three-game conference series, May 18-20, against Northwestern State.
LIONS GAMEDAY EXPERIENCE APP
The Lions Gameday Experience app puts audio, stats, video, social media and more in the hands of fans. Those in attendance can also check in to earn reward points redeemable for Southeastern-related prizes. Available for both Android and iOS devices, it can be downloaded from the App Store and Google Play or by following the link www.LionSports.net/App.
DIAMOND CLUB / S CLUB
Fans interested in becoming active supporters of the baseball program are encouraged to join the Diamond Club. Lion baseball alums are encouraged to join the exclusive S Club, which is restricted to Southeastern athletic letter winners.
All membership fees and donations to both the Diamond Club and S Club (baseball) are available for the exclusive use of the Southeastern baseball program. Membership information is available by contacting the Lion Athletics Association at laa@southeastern.edu or (985) 549-5091 or by visiting www.LionUp.com.
SOCIAL MEDIA
For more information on Lions Baseball, follow @LionUpBaseball or @MattRiser17 on Twitter, @LionUpBaseball on Instagram and Facebook, and subscribe to the SLUathletics YouTube channel.